I have been a full-time Trainer in the area of Internet Business for years and there are times when I have to stand and talk for 8 hours straight for the day. My throat can get dry and irritated especially for two-days training.
I was then introduced to Manuka Honey, which is has antibacterial properties, is very good for my throat. Since then, I start to take the honey and also the Manuka Honey Lozenges before and after my training.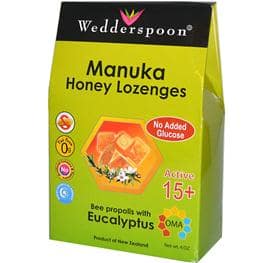 If you are in the training and speaking profession, I want to suggest you to always have some Manuka Honey Lozenges by your side. Try them out and let me know what you think!
Note: You can purchase Manuka Honey and Lozenges at iHerb (the price there is much cheaper than any other local stores here). Remember to use the coupon code – ZIM276 to save on your purchase!