What is Homeopathy
It's interesting to read that Homeopathy is invented based on the law of similars which means to heal someone experiencing a symptom, we use the substance that causes the same symptoms. For example, ritalin is often prescribed for hyperactive children and yet is itself a stimulant. Radiation can cause cancer and yet is used in the treatment of the disease.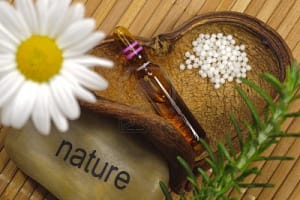 The concept was developed by the physician Paracelsus (1493-1541) who stated: "You bring together the same anatomy of the herbs and the same anatomy of the illness into one order. This simile gives you an understanding of the way in which you shall heal.". Based on the principle of "like cures like" – a substance that can bring you ill in large doses can cure you if taken in small doses. The first homeopath remedies was developed by the German doctor, Samuel Hahnemann. Homeopathic remedies are created from animal, plant and mineral substances diluted many times so that less, or none of the original chemical substance is present.  Although no one yet understands the precise science by which homeopath works, it is believed that diluting the original substance creates an effective yet safe remedy that, when prescribed correctly, can cure a wide range of conditions. Furthermore, homeopathic medicines are less costly to produce and buy than conventional durgs, making them affordable, and an attractive form of alternative treatment for a variety of illness.
When a homeopath prescribes a remedy, he or she will look at every aspect of the patient, from their physical symptoms to their mental and emotional state. A basic tenet of homeopathy is that it treats the whole person, not just their symptoms, it is a holistic therapy.
Today thousands of people around the world have found that homeopathic remedies can help in the treatment of both acute and chronic conditions, from common colds and flu to eczema and asthma. People are successfully self-prescribing homeopathic remedies for a variety of common minor illnesses, such as colds, cuts, aches and of course always consult your doctor for anything other than minor conditions.
And my husband and I are one of these thousands who have successfully used homeopathic for healing some conditions. 
How homeopathy works for us
I first used homeopathy remedy when I had just moved to a different country, and during the Winter season, there is very little or almost no sun light in the day time. I suddenly got into depression and also partly due to a major life transformation, I had lost my balance and sense of purpose and constantly in negativing emotions.
After a friend helped suggested and motivated me to see a coach and a homeopathic
consultant, I was prescribed homeopathic pills created by Ambika Wauters, a trained homeopath, certified by the Council of Homeopathic Certification. It was color homeopathy remedy, meaning each pill is made with the different colors corresponding to our chakra system. I took a very strong potion of "Yellow" to help bring enthusiasm and self identity back to my self and life, and thereafter daily intake of other color pills. I got a more strong hold of my balance within months, and thereafter I continue with the pills for about a year, with different colors remedies corresponding to a holistic healing and transformation path.
For my husband, homeopathic has helped him in curing insomnia. After seeking help from several doctors with no improvement, he went for a session from a homeopathic consultant. Some pills was prescribed for daily intake, also one bigger dosage was given one time on the day of the consultation. Something like a booster.
Within a period of a few months of regular intake, his insomnia has gone away.
by Ling Kulanko, a Life Coach & Transformation Workshop leader.
To read more about mind body connection and empowerment in transforming your life, read about "Living Your Truth" at my blog here.