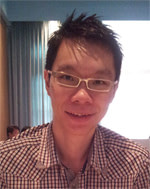 I purchase all my supplements and healthy snacks (dark chocolate, organic nuts etc) online either through iHerb.com, I have some coupon codes (updated monthly) here that you can save money if you were to buy online too.
iHerb Discount & Coupon Code: ZIM276
You can enter the above coupon code during checkout and it will save you 5%. You can get this discount even if you are not the first-time buying from iHerb!
Why I choose iHerb?
People asked me why I choose iHerb so I decided to post my response here:
The products available in my local stores (Singapore) are too expensive. Let me give you an example, Dr Ohhira Probiotics will cost more than SGD$100 if I buy it from a store here but it will only cost me US$47 from iHerb!
Most high quality products are not sold in Singapore supermarket.
iHerb provides free shipping as well (for orders above $40)!
To enjoy the discount, simply enter ZIM276 as the coupon code when you checkout iherb.com